Heading into the new year there's no better time to put your best foot or in this case, best smile forward! New year resolutions come in many shapes and sizes but oftentimes we forget to invest in ourselves, but not this year! Your smile is not only contagious but a key to your success as well as the perfect asset for first impressions. Invest in yourself this year and get a better smile in these three easy steps!
1) Brush Routine
Even though your teeth are the hardest part of your body, your brush routine could be causing damage. It's important to use a soft bristle brush and brush for approximately two minutes twice daily. Bruising vigorously can damage your teeth and unfortunately, your teeth are the only part of your body that doesn't repair itself. Additionally, flossing in those hard to reach places lead to decreased cavities, better breath, and an overall brighter, whiter, healthier smile.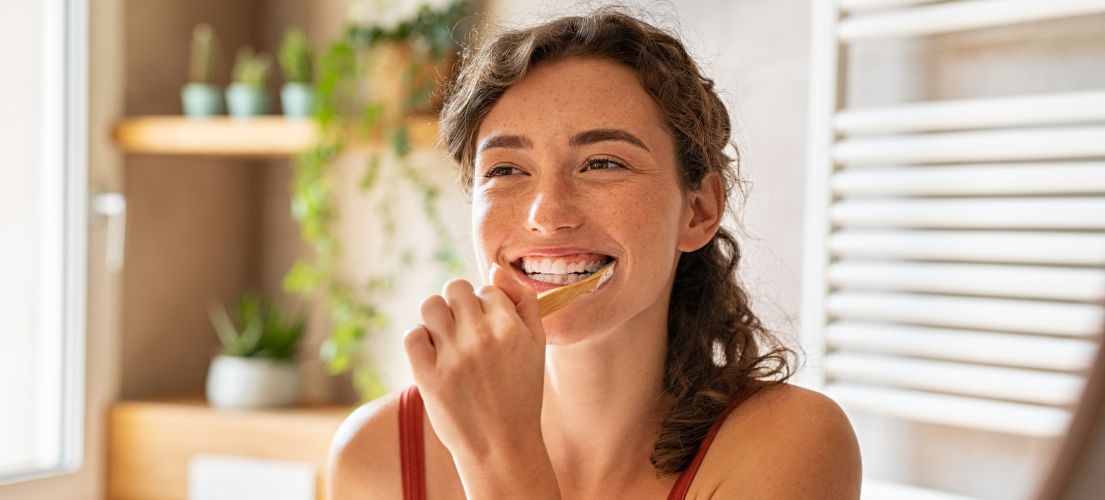 2) Reduce Staining
Your teeth are made of dentin which is a substance that dulls over time. Dentin is covered by a tough layer of enamel that acts as a protective barrier from foods and liquids. However, unbeknownst to many people enamel is porous so direct contact with dark substances, acidic substances, and more can cause staining to the teeth. It might be time to ditch that morning Starbucks or opt for a straw instead of sipping! Limiting the exposure of stain causing substances and rinsing with water after consumption will help reduce teeth staining.
3) See Your Dentist
When you're looking for a dentist near you make sure they're a good fit for you, have plenty of reviews, and check to see if they're offering any promos such as a new patient offering like we have here new patient specials,  Scheduling your dentist appointment is a critical part of focusing on your smile. Thorough dental cleanings deliver a fresh smile while xrays and exams can detect current or future dental issues.
Investing in yourself this year starts with your smile. Although your smile is only a small part of you, it's impactful to those around you and makes you more likable. Being more likeable and more sociable leads you to succeed as your peers, colleagues and superiors take notice. Unlock your unlimited potential this year and schedule your appointment with your local cosmetic dentist at Spath Dentistry in Newport Beach, today.